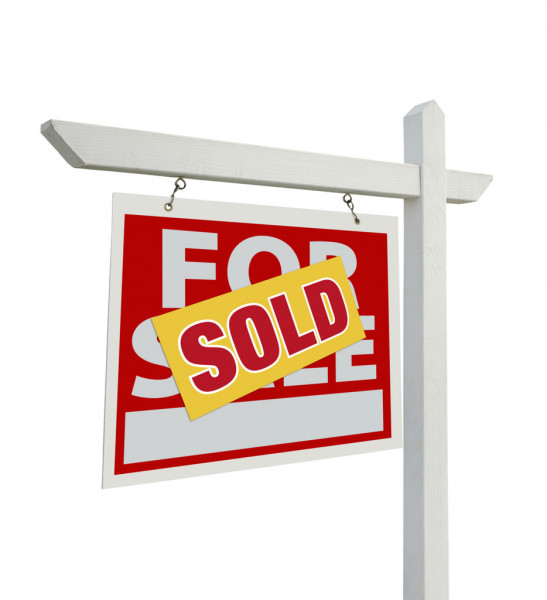 Canadian Real Estate Market showed a remarkable rebound in June. With new safety protocols firmly in place, Buyers and Sellers quickly adjusted to the new normal, the resale market has rebounded to meet pent up demand, states Ottawa Real Estate Board President Deborah Burgoyne.
Much more of the real estate transaction is happening virtually today. Before considering an in-person showing, REALTORS® are helping potential buyers pre-screen homes more thoroughly by taking video tours, reviewing floorplans, and an increased number of high-resolution images, as well as often driving through the neighbourhood.
However, it worth noting that the rate of recovery is uneven across the country. In cities where industry lends itself better to work from home, the recovery may be less difficult. As the virus is overcome, cities will bounce back, but there is significant uncertainty with respect to the path and timing of the recovery.
Ontario - Toronto home prices hit an all-time high in June
Toronto, 06 July 2020 -- Toronto Regional Real Estate Board President Lisa Patel announced that Greater Toronto Area REALTORS® reported 8,701 sales through TRREB's MLS® System in June 2020. This result represented a very substantial increase over the May 2020 sales result, both on an actual (+89%) and seasonally adjusted basis (+84%), and was only down by 1.4% compared to June 2019.
Year-over-year growth in sales was reported in some areas and market segments. Especially notable were the detached and townhouse market segments in the GTA regions surrounding the City of Toronto. New listings were up slightly on a year-over-year basis by 2.1%. However, active listings on TRREB's MLS® System at the end of June 2020 were down by 28.8% compared to June 2019. Growth in new listings will need to outstrip growth in sales for a number of months before the active listings approach last year's levels.
The MLS® Home Price Index Composite Benchmark was up by 8.2% year-over-year in June. The average selling price for all home types combined was $930,869 – up by 11.9% compared to June 2019. The actual and seasonally-adjusted average selling price was also up substantially compared to May 2020, by 7.8% and 9.8% respectively.
Average and benchmark selling prices were up year-over-year for all major home types. The strongest average annual rates of price growth were experienced in the detached and semi-detached market segments in the City of Toronto at 14.3% and 22% respectively. This, coupled with the fact that average selling price growth outstripped growth in the MLS® HPI benchmarks, points to a resurgence in the higher-end market segments.
Ottawa, July 6, 2020 -- Members of the Ottawa Real Estate Board sold 2,052 residential properties in June through the Board's Multiple Listing Service® System, compared with 2,096 in June 2019, a year over year decrease of 2%. June's sales included 1,622 in the residential-property class, up 1% from a year ago, and 430 in the condominium-property category, a decrease of 12% from June 2019. The five-year average for June unit sales is 2,072.
"With safety protocols firmly in place, and Buyers and Sellers more accustomed to our new normal, the resale market has rebounded to meet pent up demand," states Ottawa Real Estate Board President Deborah Burgoyne. "While unit sales were down 55% in April and 44% in May, June's sales results are within 2% of figures from this time last year."
"June's new listings doubled compared to April and increased 45% from the number of listings that came onto the market in May. A consequence of these rapid sale turnarounds is that housing inventory does not have an opportunity to build. Residential inventory is now 52% lower than last year at this time, and condominium supply is down 42%. We continue to be in a strong Seller's Market, with less than one month's supply currently available."
June's average sale price for a condominium-class property was $360,922, an increase of 17% from this time last year while the average sale price of a residential-class property was $575,623, an increase of 15% from a year ago. With a year to date average sale prices at $554,256 for residential and $351,353 for condominiums, these values represent a 14% and 18 per cent increase over 2019, respectively. *
"The manifestation of the Seller's Market is certainly evident when you look at average property prices, which continued to increase, albeit less significantly, in the past couple months. We are once again witnessing double-digit percentage growth over last year, and the average residential price is now in the high five hundred," Burgoyne acknowledges. "Additionally, multiple offer situations are influencing market values as statistics show approximately 56% of properties sold over asking in June."
When asked what to expect from the resale market moving forward, Burgoyne speculates, "We are seeing what I call a reverse slope. The market understandably experienced a bit of a valley, and now it is moving up the other side. Usually, it's the other way around, and by July we would start to see a slow down as Buyers and Sellers turn their attention to summer activities. I anticipate that along with our region's exceptionally hot summer forecasted by the Farmers' Almanac, the Ottawa real estate market is likely to parallel that prediction."
In addition to residential and condominium sales, OREB Members assisted clients with renting 1,512 properties since the beginning of the year compared to 1,314 at this time last year.
Britsh Colombia - BC Housing Markets Bounce Back in June
Vancouver, BC – July 14, 2020 -- The British Columbia Real Estate Association (BCREA) reports that a total of 8,166 residential unit sales were recorded by the Multiple Listing Service® (MLS®) in June 2020, an increase of 16.9% from June 2019. The average MLS® residential price in BC was $748,155, a 9.1% increase from $685,968 recorded the previous year. Total sales dollar volume in June was $6.1 billion, a 27.5% increase over 2019.
"Sales around the province surged back to pre-COVID-19 levels in June," said BCREA Chief Economist Brendon Ogmundson. "While there are some temporary factors that may have pushed demand forward, we are cautiously optimistic that market activity will remain firm."
Although listings activity has normalized along with sales, active listings are still down close to 20% year-over-year and, as a result, many markets are seeing upward pressure on prices.
Year-to-date, BC residential sales dollar volume was up 0.6% to $24.7 billion, compared with the same period in 2019. Residential unit sales were down 8% to 32,875 units, while the average MLS® residential price was up 9.4% to $751,722.
Alberta - SALES DECLINE BY TWO% FROM LAST YEAR AMIDST COVID-19 PANDEMIC
City of Calgary, July 2, 2020 –- After three months where COVID-19 weighed heavily on the housing market, sales activity in June continued to trend up from the previous month, totalling 1,747 units.
Caution remains necessary, as monthly sales are nearly two% lower than the activity recorded last year. However, this represents a significant improvement compared to the past several months, where year-over-year declines exceeded 40%.
"Recent price declines, easing mortgage rates and early easing of social restrictions are likely contributing to the better-than-expected sales this month," said CREB® chief economist Ann-Marie Lurie.
"However, the market remains far from normal. Challenges, such as double-digit unemployment rates, will continue to weigh on the market for months to come."
New listings in June totalled 3,335 units, a six% increase over last year. The recent rise in new listings caused inventories to trend up, but they remain well below last year's levels.
Despite some recent monthly gains in supply, sales activity was high enough to cause the months of supply to dip below four months for the first time since May 2019. If this trend continues, it should help to ease the downward pressure on prices.
Residential benchmark prices are comparable to last month, but they remain nearly three% lower than last year's levels.