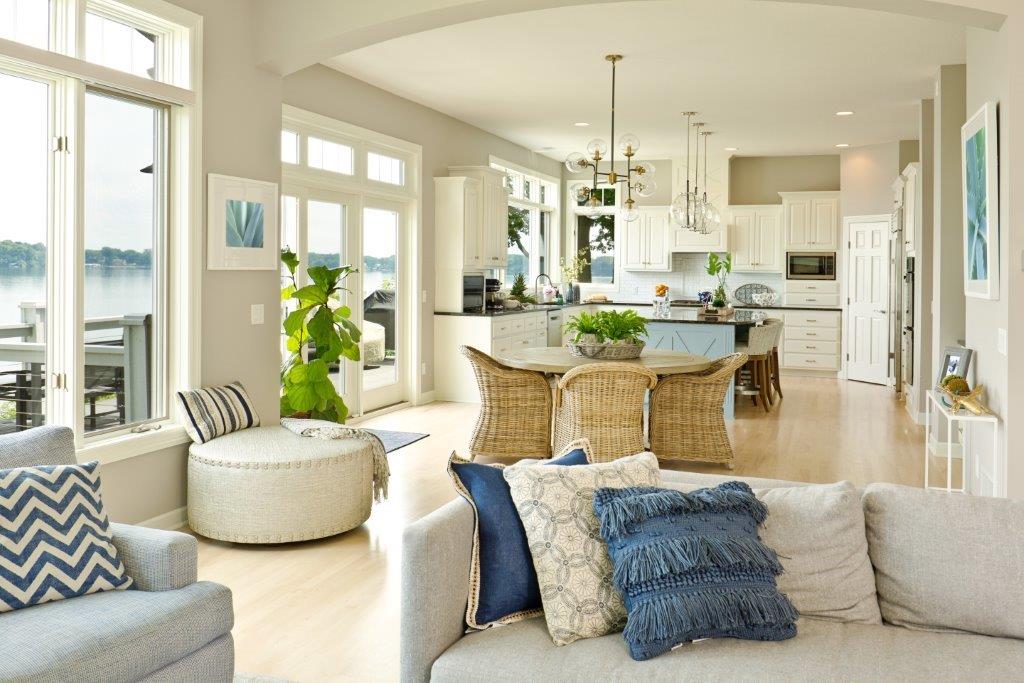 With the real estate shifting toward a buyers market, it is essential to present your home in such a way that showcases its best features and minimizes or rectifies problem areas. Many surveys have proven the importance of home staging as a powerful real estate marking tool that helps sell your home faster and for top dollars.

What's Staging?
Staging involves dressing-up your home to be presented for sale in its best possible state. It is about merchandising your property.

Professional home stagers work with the traffic flow of a home, eliminate or reduce clutter, rearrange the furniture, add decorative accessories, and create the illusion of space to enhance the best features of your home and minimize or rectify problem areas.
Another often overlooked, but equally important part of the staging process is addressing the exterior of the property. Often times, a prospective buyer forms their opinion about a property based on curb appeal. A property's exterior is very important, and for this reason, stagers will also make recommendations based on the property's landscaping, driveway, and exterior look.

Good staging considers the style of the home and ensures that the staging is done with moderate taste to appeal to a wide range of people. When done properly, your house can make a memorable first impression on potential homebuyers. Staging can be accomplished with a minimal amount of time, money, and effort.

How Much Does Staging Cost?
Usually, home stagers will work within the seller's budget, with an average cost of $1,000 to $4,000. This is dependent on the home's requirements and the amount the seller can afford to spend.
The initial investment starts with a consultation, lasting one to two hours. During this time, your home will be closely examined with the critical eye of a potential buyer. The home stager will then provide you with a list of recommendations. You may do all of the work yourself, hire out some of it, or perhaps leave the entire process to the staging professional.
Market Advantage
As a seller, two considerations are of most importance: time (how long it takes to sell the home?) and money (how much money the home sells for?).
Staging provides advantages on both fronts. Many surveys have proven, quite powerfully, that there are many benefits to staging. Indeed, one of the most important benefits of staging is that it can allow sellers to obtain top dollars for their property. Often times, the seller will obtain a 200% to 300% return on their investment in staging.
A staged home shows better than competing homes on the market.
Staged homes sell for more money than unstaged homes.
A staged home sells faster than an unstaged home.
The listing of a staged home looks superior in print advertising and appeals to more people.
Realtors recognize staged homes as the best properties to show their clients.

It's Never Too Late To Stage...
If your house is already on the market, you may feel that you are reading this too late in the game. Rest assured, this is not true. While it's ideal to have your home staged before it's listed, the benefits of staging can also be achieved after it's been sitting.

If your home is currently sitting with no reasonable offers, and it's not overpriced, you should consider having it staged. Once the staging work is completed, your real estate agent can simply change the marketing plan. Instead of advertising it as "reduced", it can now be advertised as "recently staged", which is actually much less costly than a price reduction as well as the obvious benefit of generating new interest in your property.
There is no question that staging plays an important role in today's real estate market. Consult your realtor to assess the viability of staging your home.